معلم وتعليم
Best Winter Picture Books for the Classroom
The winter solstice takes place each year on December 21st, in the midst of the winter holiday season. Whether your winters involve cold rain and snow or sunshine and palm trees, your students will love our favorite winter-themed picture books. Help your students relate to the changes in the world around them with these charming fiction and informative non-fiction selections. Stay warm and cozy out there!
Just a heads up, WeAreTeachers may collect a share of sales from the links on this page. We only recommend items our team loves!
1. Goodbye Autumn, Hello Winter by Kenard Pak (PreK-1)
A brother and sister take a late-autumn walk and notice subtle signs of winter's upcoming arrival. Read it, and then bundle up for your own "hello winter" walk outside.
Buy it: Goodbye Autumn, Hello Winter on Amazon
2. Little Penguins by Cynthia Rylant (PreK–1)
This simple story perfectly captures a typical snow day, from the frantic dressing to the outdoor fun to the warming up again inside. The simple cut-paper penguins could easily star in a construction paper collage art project.
Buy it: Little Penguins on Amazon
3. Winter Dance by Marion Dane Bauer (PreK–1)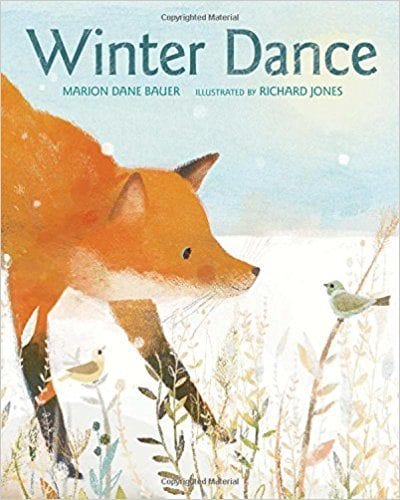 Fox wonders what he should do to prepare as winter looms and asks the advice of many other animals. None of their advice seems quite right, though. This story poetically introduces students to animal behaviors in winter.
Buy it: Winter Dance on Amazon
4. First Snow by Bomi Park (PreK–1)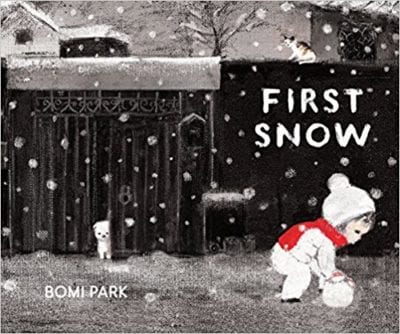 This simple book, with its hazy, black, white, and red illustrations, is for any child who sees the first snowflakes and wants to rush right outside. The surprise ending is a treat.
Buy it: First Snow on Amazon
5. When the Snow Falls by Linda Booth Sweeney (PreK–2)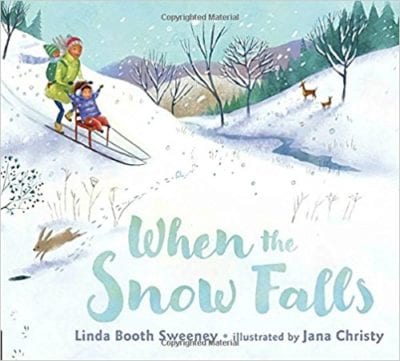 An amazing collection of verbs describes everything that happens when it snows. Use this to inspire a class book for preschool and kindergarten or poetry writing for older students.
Buy it: When the Snow Falls on Amazon
6. Winter Wonderland by Jill Esbaum (PreK–2)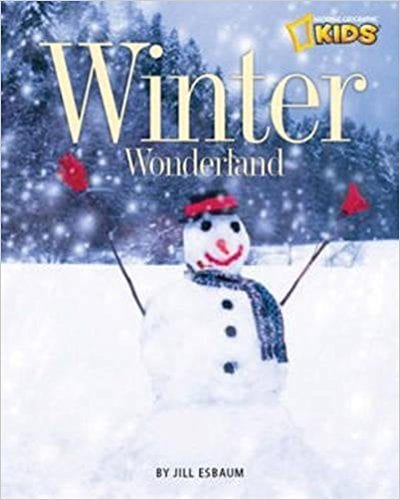 Part of National Geographic Kids' Picture the Seasons series, this book presents just that: photographic documentation of winter weather and traditions. Share it to inspire enthusiastic discussion about the fun and beauty of winter.
Buy it: Winter Wonderland on Amazon
7. First Snow in the Woods: A Photographic Fantasy by Carl R. Sams II and  Jean Stoick (PreK–2)
Wildlife photographers Carl R. Sams II and Jean Stoick have several unique titles that use photographs to craft an imaginary story about woodland animals. This one portrays them busily preparing as winter approaches.
Buy it: First Snow in the Woods: A Photographic Fantasy on Amazon
8. The Snowbear by Sean Taylor (PreK–2)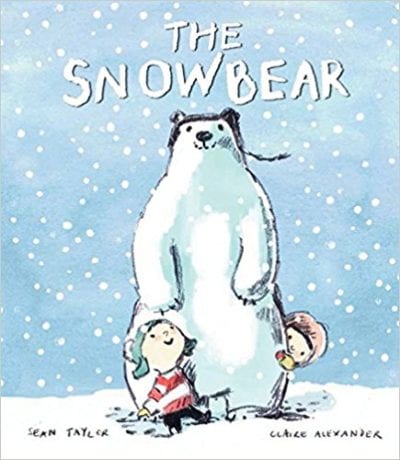 What if your sled didn't stop at the bottom of the hill and took you all the way into the woods instead? This story is reminiscent of Raymond Briggs's The Snowman, as a "snow bear" comes to life at just the right moment.
Buy it: The Snowbear on Amazon
9. Snow by Cynthia Rylant (K–3)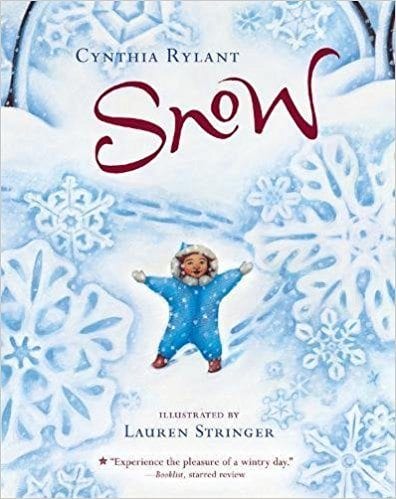 This homage to snow shows how it can evoke different emotions, change the landscape, and encourage togetherness. Lauren Stringer's striking paintings bring the text to life.
Buy it: Snow on Amazon
10. Best in Snow by April Pulley Sayre (K–3)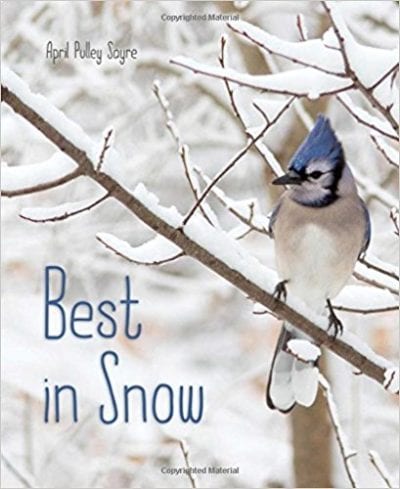 Photos and snippets of text depict snow falling, melting, and freezing, making this a little different from a classic "first snow" book. The close-up photographs of winter wildlife and snowflakes on different surfaces are stunning.
Buy it: Best in Snow on Amazon
11. Mice Skating by Annie Silvestro (K–3)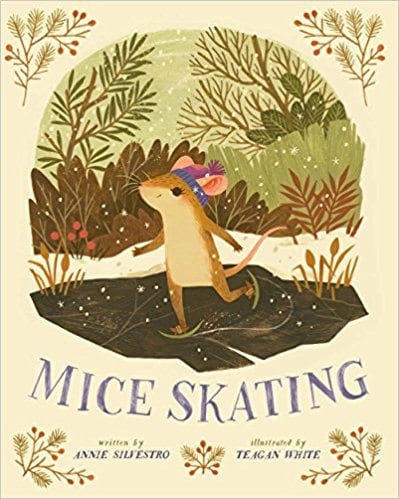 Most field mice tunnel underground in the winter, but what if they didn't? This is the tale of one mouse desperate to enjoy winter outdoors. Her unique idea to persuade her reluctant friends to join her will make everyone smile.
Buy it: Mice Skating on Amazon
12. Claudia & Moth by Jennifer Hansen Rolli (K–3)
Claudia resents the cold weather for preventing her from observing and painting her favorite butterflies. Then a moth that flies out of her sweater drawer, sparking an experience that changes her outlook.
Buy it: Claudia & Moth on Amazon
13. Shelter by Céline Claire (K–3)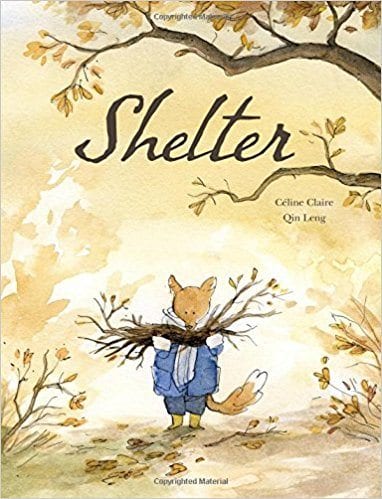 Animals in the woods rush to get ready for a winter storm. When unfamiliar visitors arrive seeking shelter, no one is willing to take them in at first. The ending will give your students much to discuss.
Buy it: Shelter on Amazon
14. Blizzard by John Rocco (K–3)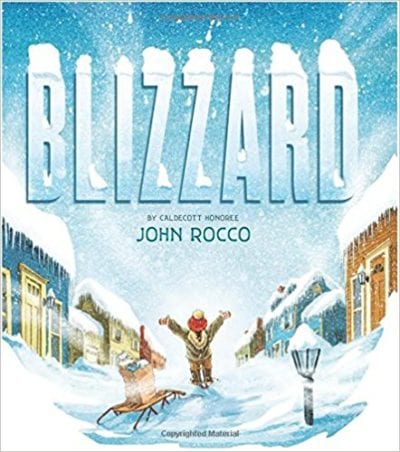 This first-person narrative, based on the author's experience during the Blizzard of 1978, helps children imagine what it would really be like to be snowed in for days. It's a perfect writing mentor text to inspire winter stories.
Buy it: Blizzard on Amazon
15. Sleep Tight Farm: A Farm Prepares for Winter by Eugenie Doyle (K–3)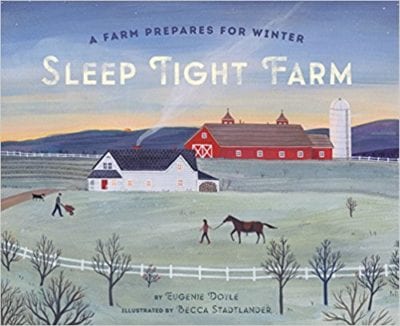 This is a different take on winter preparations. A modern-day farm family prepares for the cold and snow. The books offers lots to learn about farm life.
Buy it: Sleep Tight Farm: A Farm Prepares for Winter on Amazon
16. Under and Over the Snow by Kate Messner (K–3)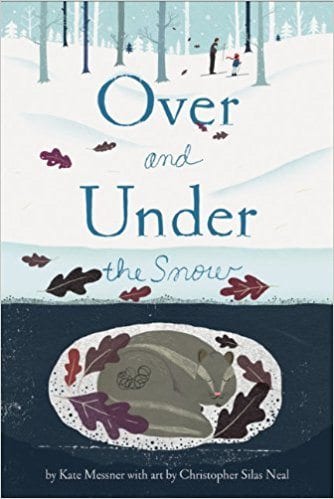 A child spends the day cross-country skiing and observes animals around her. She also imagines the activities of the animals burrowed beneath the snow in this literary nonfiction masterpiece.
Buy it: Under and Over the Snow on Amazon
17. Before Morning by Joyce Sidman (K–5)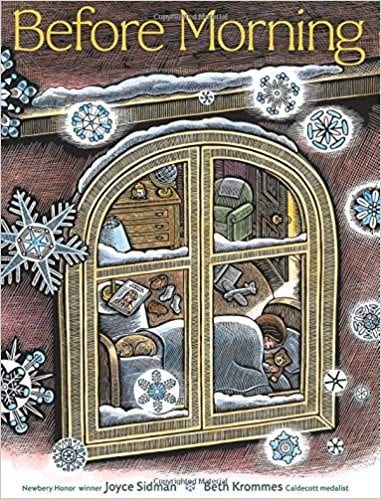 A child goes to sleep desperate for a snow day. Younger students can appreciate the story told through the unique scratchboard illustrations, and older students can work to unpack each sparse but powerful line of text.
Buy it: Before Morning on Amazon
18. Hortense and the Shadow by Natalia O'Hara (K–5)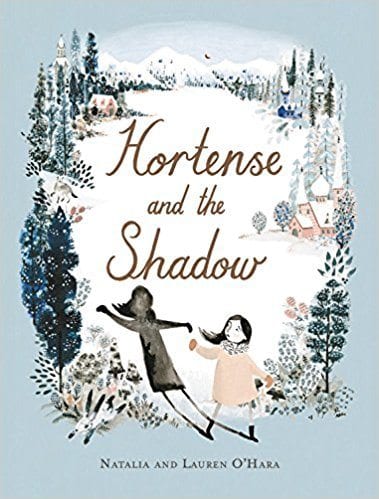 From the opening line about the "dark and wolfish woods," this unique story about a girl who hates her shadow captivates readers. In the end, Hortense learns her shadow's value in a lesson that students from kindergarten to fifth grade can discuss on multiple levels.
Buy it: Hortense and the Shadow on Amazon
19. Owl Moon by Jane Yolen (K–5)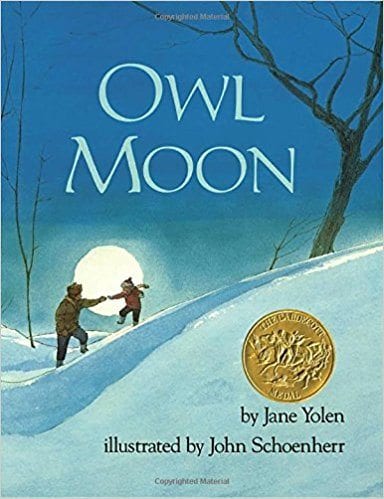 This quiet and profound winter classic is worth revisiting every year. A girl and her father tromp into the snowy woods at night in search of a great horned owl, a journey that yields magical results.
Buy it: Owl Moon on Amazon
20. Curious About Snow (Smithsonian) by Gina Shaw (2–5)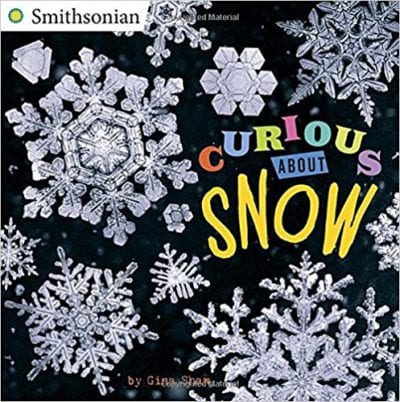 This readable and engaging nonfiction book looks at snow from all angles, from the formation and shapes of snowflakes to the perils of winter weather. Pair this with Snowflake Bentley by Jacqueline Briggs Martin and ditch your other lesson plans to grab some black paper and rush outside to study the first crystals that fall.
Buy it: Curious About Snow (Smithsonian) on Amazon
21. Brave Irene by William Steig (2–5)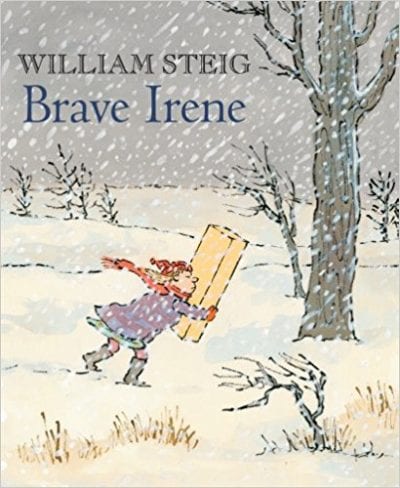 Irene's determination is unconquerable as she braves a blizzard to deliver the duchess's gown to the castle. This book is an excellent writing mentor text for students in grades 2–5. No one does descriptive writing quite like William Steig.
Buy it: Brave Irene on Amazon
22. The Snowy Day by Ezra Jack Keats (PreK-2)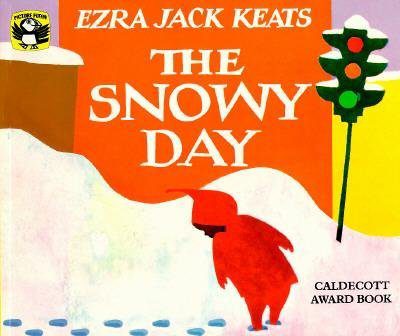 No winter book list would be complete without Ezra Jack Keats' classic story, which follows Peter's adventures in the snow. As a winner of the Caldecott Medal in 1963, The Snowy Day continues to capture young children's hearts today with its realistic events. Use this book as an introduction to Keats' other books starring the beloved character Peter.
Buy it: The Snowy Day on Amazon
23. A Poem for Peter: The Story of Ezra Jack Keats and the Creation of The Snowy Day by Andrea Davis Pinkney  (2–5)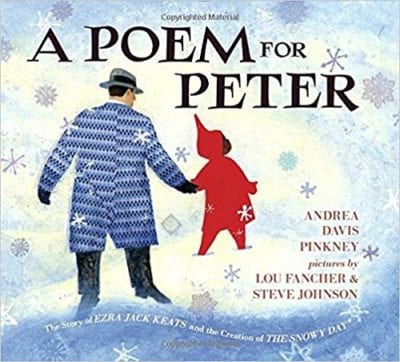 Many students will fondly remember The Snowy Day from their younger years, or maybe you are just introducing it to them. Help them understand the greater significance of the book with this poetic ode to author Ezra Jack Keats.
Buy it: A Poem for Peter: The Story of Ezra Jack Keats and the Creation of The Snowy Day on Amazon
24.
 It's Snowing by Gail Gibbons (K-3)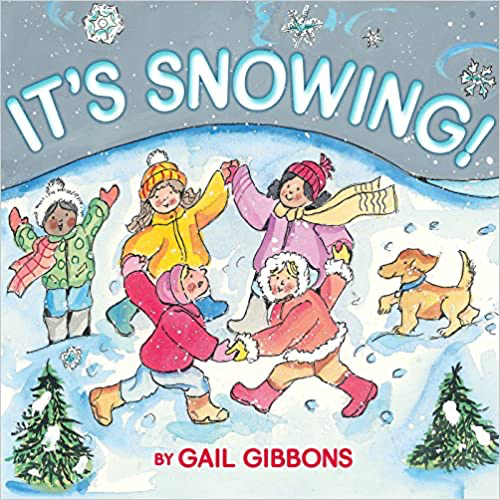 Gail Gibbons is a master when it comes to delivering non-fiction topics to young readers in a way for them to grasp an understanding. As both the writer and illustrator, she explains different types of snow storms, regions which experience snow, snowflake properties, and more.
Buy it: It's Snowing on Amazon
25. The Story of Snow: The Science of Winter's Wonder by Mark Cassino with Jon Nelson, PH.D. (K-3)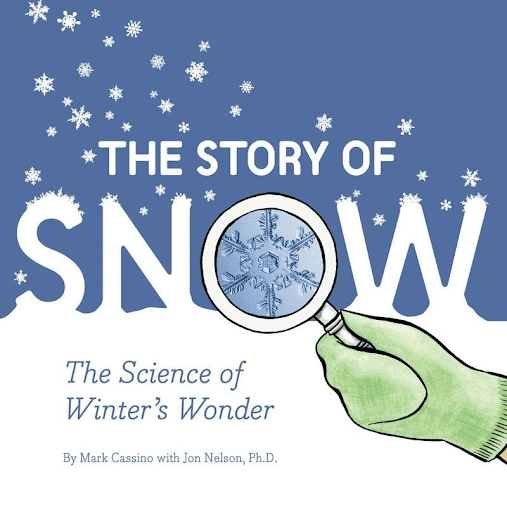 This book takes a deep dive through the science of snow. It explores the formation of snow crystals and how they take shape, properties of snowflakes, and more. This non-fiction book includes beautiful, up close photographs of real snow crystals, giving readers a close up look at this winter wonder. 
Buy it: The Story of Snow:The Science of Winter's Wonder on Amazon
26. Snowy the Snowflake by Jonathan Tucker (PreK-2)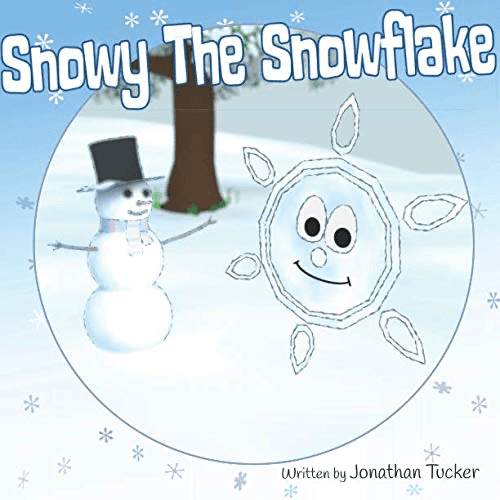 Meet Snowy, a snowflake born on a cold winter's day, as she discovers the world around her. Your students will love meeting Snowy's new friends as told through rhyme.
Buy it: Snowy the Snowflake on Amazon
27. Three Snow Bears by Jan Brett (PreK-3)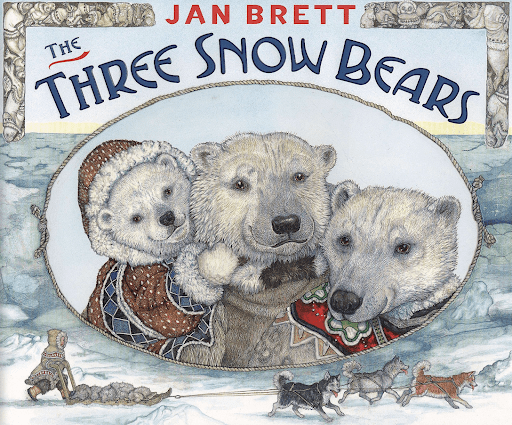 Your students will love Brett's wintery adaptation of Goldilocks and the Three Bears. Aloo-ki the eskimo stumbles upon the biggest igloo she has ever seen while trying to save her huskies from floating off to sea on a patch of ice. She enters the igloo, which belongs to a family of polar bears, and you can probably guess what happens from there! 
Buy it: Three Snow Bearson Amazon
28. Snowflake Bentley by Jacqueline Briggs Martin (K-5)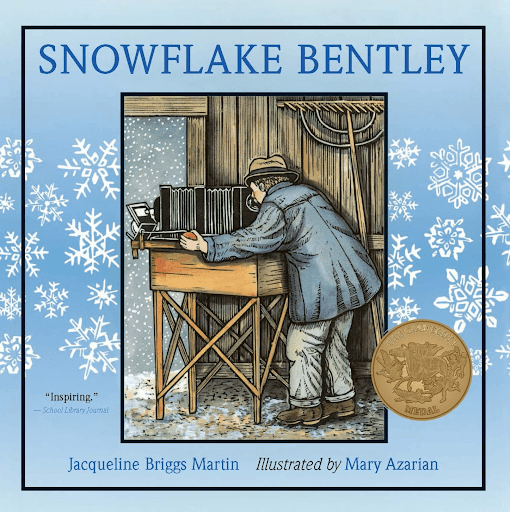 This true story follows the life of Wilson Bentley, a farmer who was fascinated by snow. Once his parents bought him a camera and microscope, his studies of snowflakes truly took off. At 66 years old, after spending years sharing his discoveries by word of mouth, he published his first book. He was a true pioneer in the study of the snowflake, as you will see in this Caldecott Medal winner.
Buy it: Snowflake Bentley on Amazon
29. The Mitten by Jan Brett (PreK-3)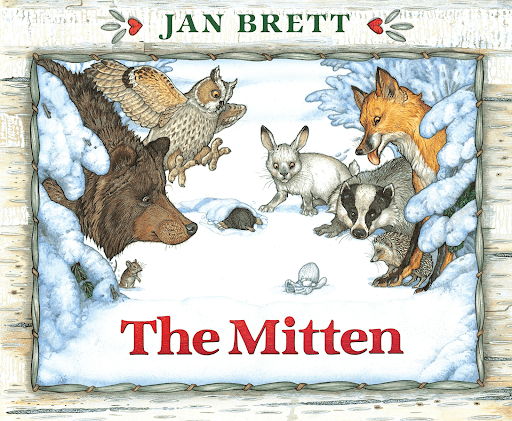 In this whimsical retelling of a Ukrainian folktale, Brett tells the tale of Nicki and his lost mitten. In her signature style, different animals encounter the mitten on the main pages, while we simultaneously see Nicki's walk through the woods on the page margins. 
Buy it: The Mitten on Amazon
30. Sneezy the Snowman by Maureen Wright (PreK-2)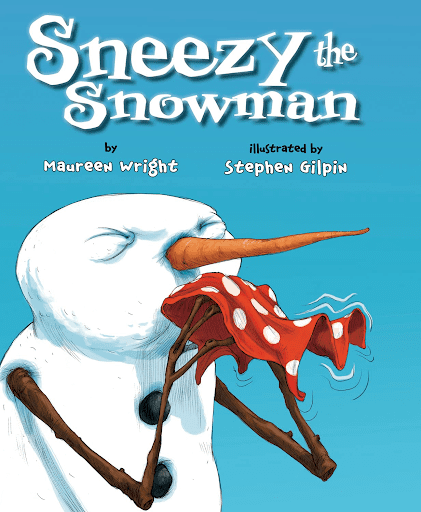 Sneezy the Snowman is freezing and can't stop sneezing. In search of a cure, he drinks hot cocoa, goes in a hot tub, and stands by a fire. While this all sounds warm and cozy, poor Sneezy melts from all the heat. The kids in the neighborhood put him back together, while discovering a way to keep him at the perfect temperature.
Buy it: Sneezy the Snowman on Amazon
31. There Was a Cold Lady Who Swallowed Some Snow by Lucille Colandro (PreK-2)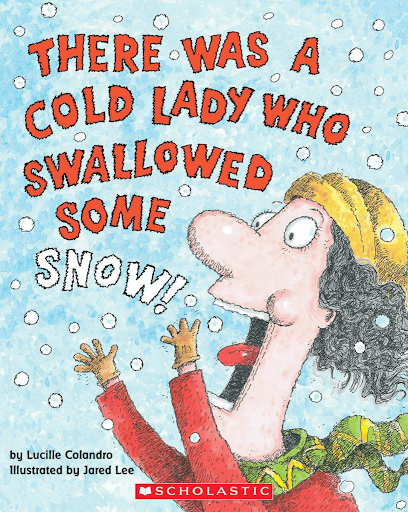 In this wintery installment of Colandro's hit picture book series, an old lady swallows snow, a hat, a pipe, coal, and more seemingly random items. Kids love seeing what it all comes together as at the end of the story; there is a method to her madness!
Buy it: There was a Cold Lady Who Swallowed Some Snowon Amazon
32. Snowmen at Night by Caralyn Buehner (K-2)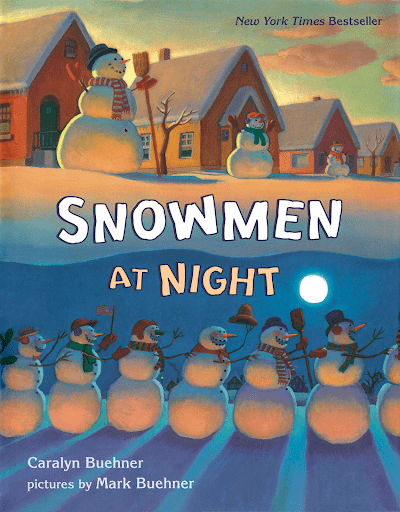 In the first book of this adorable series, we find out what snowmen really do at night when we are off to dreamland. 
Buy it: Snowmen at Night on Amazon
33. Curious George in the Snow by Margaret and H.A. Rey (PreK-1)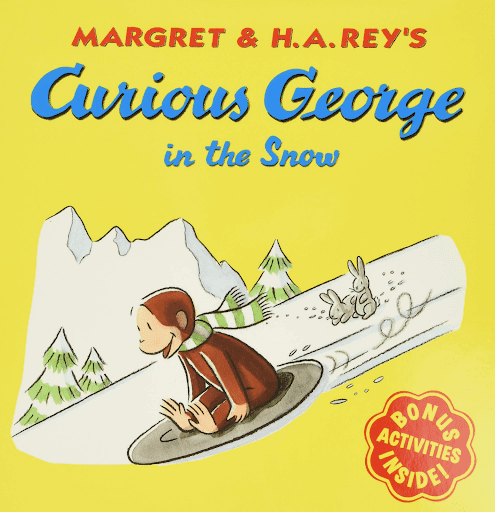 George and his best buddy, the man in the yellow hat, are off on a snowy adventure in this selection from the beloved book series. During a winter sports competition, George wanders off to check out the sports equipment. As usual, he gets into mischief all over the resort, bringing lots of laughs.
Buy it: Curious George in the Snow on Amazon
34. If I Lived in a Snow Globe by Chelsea McGlothlin (K-2)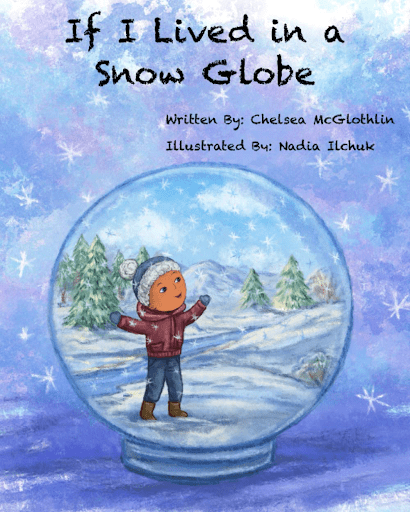 A little boy imagines what life would be like living in a snow globe in this creative, winter themed story. Use it as a mentor text for students to write their own stories about living in a snow globe.
Buy it: If I Lived in a Snow Globe at Amazon
35. Clifford's Snow Day by Normal Bridwell (creator) and Reika Chan (author) (PreK-1)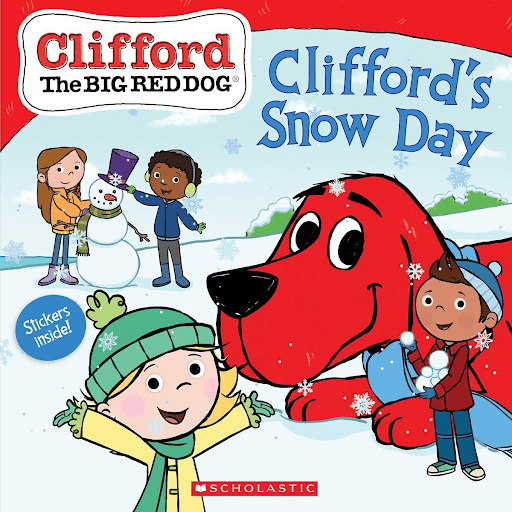 Join everyone's favorite big, red dog as he and his BFF Emily Elizabeth frolic in the snow. It is all fun and games until poor Clifford catches a cold!
Buy it: Clifford's Snow Day on Amazon
36. Frog and Toad all Year by Arnold Lobel (K-3)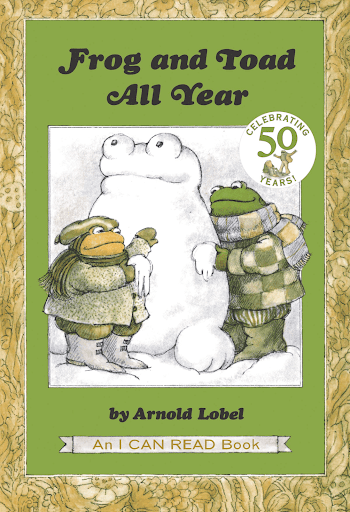 Technically this isn't strictly a winter book, since it covers all four seasons. But, who can resist Frog and Toad? Join this dynamic duo as they explore winter and the changes that come before and after it in this classic book. This is a great introduction to the beloved Frog and Toad series, taboot.
Buy it: Frog and Toad all Year on Amazon 
37. Stella Queen of Snow by Marie-Louise Gay (PreK-1)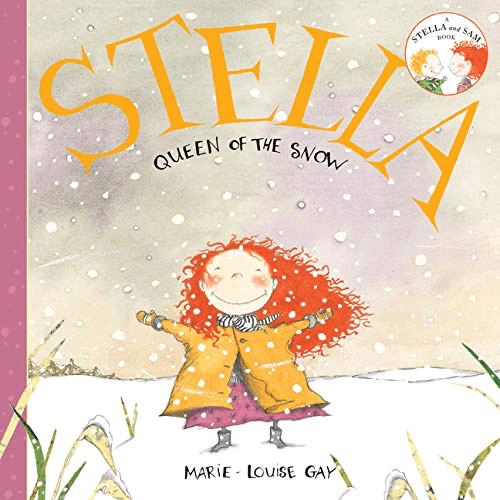 Join Stella and her younger brother Sam as they explore their neighborhood, which has transformed into a winter wonderland. This is a great introduction to this sweet picture book series loved by emergent readers.
Buy it: Stella Queen of Snow on Amazon
38. Animals in Winter by Henrietta Bancroft and Richard G. Van Gelder (PreK-2)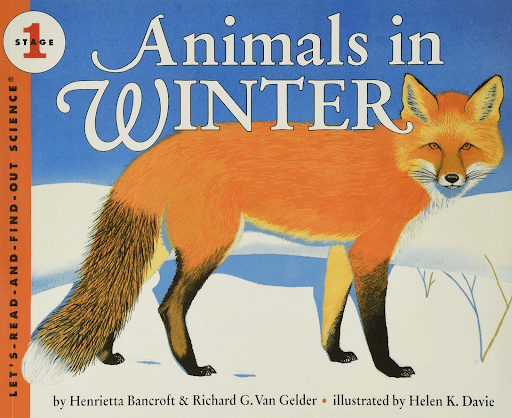 Take a closer look at how different animals adapt to the winter season. Find out which animals fly south for warmth, which hibernate, and which ones just keep truckin' on in the cold rain and snow, in this informative book.
Buy it: Animals in Winter on Amazon
39. The Shortest Day: Celebrating the Winter Solstice by Wendy Pfeffer (1-4)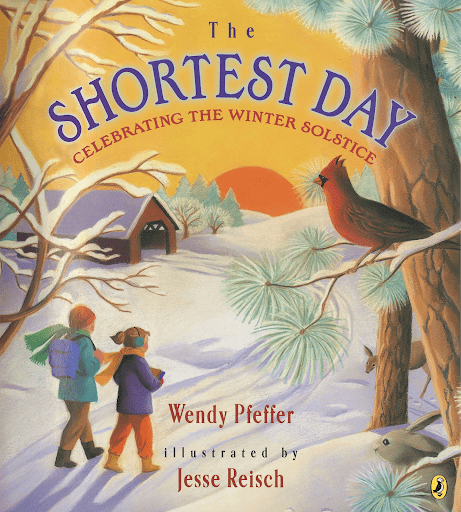 This beautifully written and illustrated book teaches young readers the reasons behind the Winter Solstice, which occurs annually on December 21st. It explains how the position of the Earth towards the sun causes the shift in seasons, along with how different cultures celebrate these changes. 
Buy it: The Shortest Day: Celebrating the Winter Solstice on Amazon
40. Winter Sleep: A Hibernation Story by Sean Taylor and Alex Morss (K-2)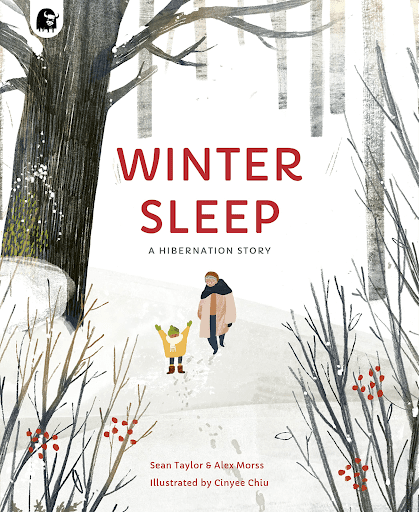 Follow a little boy and his grandmother in this charming, realistic fiction tale that takes a closer look at how animals hibernate in the winter. At each stop on their walk, grandma explains which animals are hidden in the area and how they prepared for their long sleep. 
Buy it: Winter Sleep: A Hibernation Story on Amazon
41. Gingerbread Baby by Jan Brett (PreK-3)
The winter queen makes a third appearance on our list with her thrilling version of the runaway gingerbread cookie. As the villagers try to capture the tasty trickster, Matti devises a clever way to capture and keep him safe. Kids especially love the surprise at the very end. Brett's entire catalog of winter themed books is worth checking out, including the next two books in the Gingerbread series: Gingerbread Friends and Gingerbread Christmas.
Buy it: Gingerbread Baby on Amazon
42. An Orange in January by Diana Hutts Aston (PreK-3)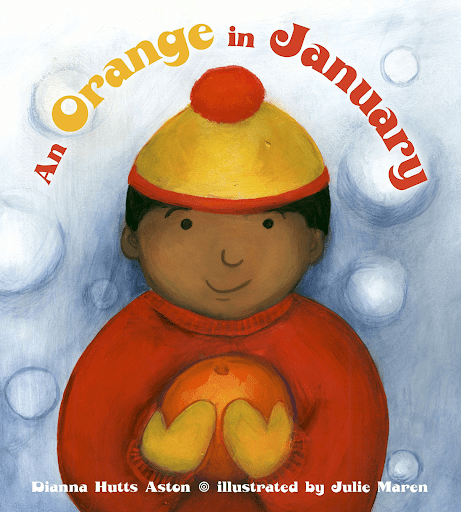 This cute story maps out the journey of the orange from a seed to the grocery store. Your students will be fascinated with the transformation of the orange blossom into the delicious fruit they love eating. While oranges are available year round, students will learn that they are at their prime in the winter months. 
Buy it: An Orange in January on Amazon
43. The Snow Globe Family by Jane O' Connor (1-3)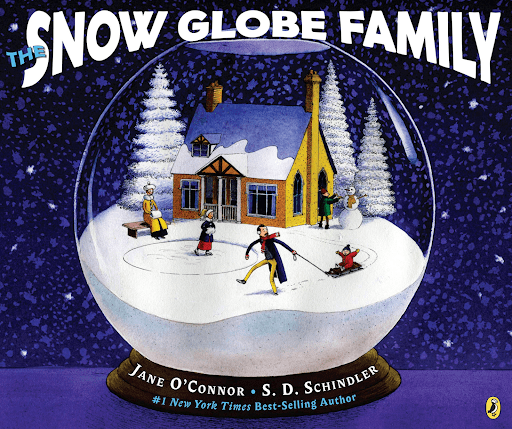 Here is another cute story involving a snow globe, this time featuring a family living inside of one! As they wait for someone to shake up their world for another snowfall, a baby on the outside world looks in. Can she figure out how to reach the snow globe on her own?